EVOGEN
Regular price
$420.00
Sale price
$389.00
Unit price
per
Sale
Sold out
Introducing GlycoJect™ – Evogen Nutrition's ultimate pre- and post-workout carb-loading solution. This unique, pre- and post-workout carbohydrate- and nutrient-balanced formula is the perfect booster for just about any athlete!
BODYBUILDERS AND CONSIDERED ATHLETES: GlycoJect is the perfect carbohydrate-loaded formula to give your muscles a round, plump, skin-splitting look. The nutrient-driven and volumizing properties of GlycoJect Elite Formula "pull" water into muscles for maximum fullness, pumping and firmness.
Cyclists, marathon runners, triathletes and other endurance athletes: Use GlycoJect to "carb load" the night before a big race to drive carbohydrates and performance-enhancing nutrients into muscle cells.
Wrestlers, Fighters, and MMA Athletes: "Exercising too much" to lose weight can dehydrate the body and starve the muscles of vital strength and fuel. GlycoJect is a perfect hydration, replenishment complex that ensures maximum replenishment to keep you looking your best after weight gain. Perform well and outsmart your opponents because they will "come on" when you get your footing and be more ready when you hit the mat or the ring with your fully loaded muscles!
Glycogen is the primary source of nutritional fuel for working muscles. During intense training, it is quickly depleted, resulting in a drastic decline in ongoing optimal athletic performance. The ultra-nutritional nutrient delivery complex in GlycoJect is specifically designed to accelerate the uptake of glycogen and muscle-building nutrients into muscle cells, thereby enhancing performance and promoting maximum growth and recovery.
What is GlycoJect?
GlycoJect is a precisely formulated, ultra-rich nutrient-driven complex designed to provide muscles with an overload of functional glycogen while "infusing" "muscle-building" nutrients into muscle cells. GlycoJect is an integrated complex containing patent-pending carbohydrates (Karbolyn® homopolysaccharides) designed to quickly pass through the stomach, into the bloodstream, and directly penetrate muscle cells.
Additionally, GlycoJect contains a blend of key insulin mimetic agents and enhancers that accelerate the transport and accumulation of nutrients. GlycoJect combines these high-performance ingredients with the nitric oxide and ATP-replenishing benefits of Citrulline Malate to create an effective, ultra-fast carbohydrate and nutrient transport "system."
What does GlycoJect do?
GlycoJect's nutrient-driven, overloading formula is designed to significantly increase nutrient absorption into muscle cells, supercharging muscle size and pump, and promoting greater growth and recovery. By flooding muscle cells with carbohydrates, water and growth-promoting nutrients, GlycoJect promotes recovery and replenishment while supporting increased cell volume and hydration to maximize muscle roundness, fullness and pump.
How does GlycoJect work?
GlycoJect's customized carbohydrate profile is proven to be absorbed up to 80% faster than glucose, maltodextrin, waxy corn, or other "fast-absorbing" carbohydrate sources, and even faster than plain old pasta, rice, or bread. The rapid transport of this unique polysaccharide acts like a pump, driving water, carbohydrates, and nutrients into your muscles. To facilitate this "infusion" of glycogen and nutrients, GlycoJect's ultra-high-volume, fast-absorbing proprietary complex leverages the natural combination of this customized carbohydrate with nitric oxide and insulinogen to accelerate the delivery of nutrients. Muscle absorption.
Who will benefit from GlycoJect?
Cyclists, marathoners, triathletes and other endurance athletes, as well as wrestlers, fighters, MMA athletes, track and field athletes, strength athletes and bodybuilding, figure and fitness competitors, or even just well-trained fitness enthusiasts, Those looking to enhance athletic endurance and performance can benefit from Glycoject's unique and powerful durable, carb-loading properties.
How to use GlycoJect?
GlycoJect is designed to be used before, during and immediately after training to help maximize endurance, pumps and nutrient delivery.
*These statements have not been evaluated by the Food and Drug Administration. This product is not intended to diagnose, treat, cure or prevent any disease.
†In conjunction with an appropriate exercise and nutrition plan. Please consult with your physician before using this or other dietary supplements.
Share
View full details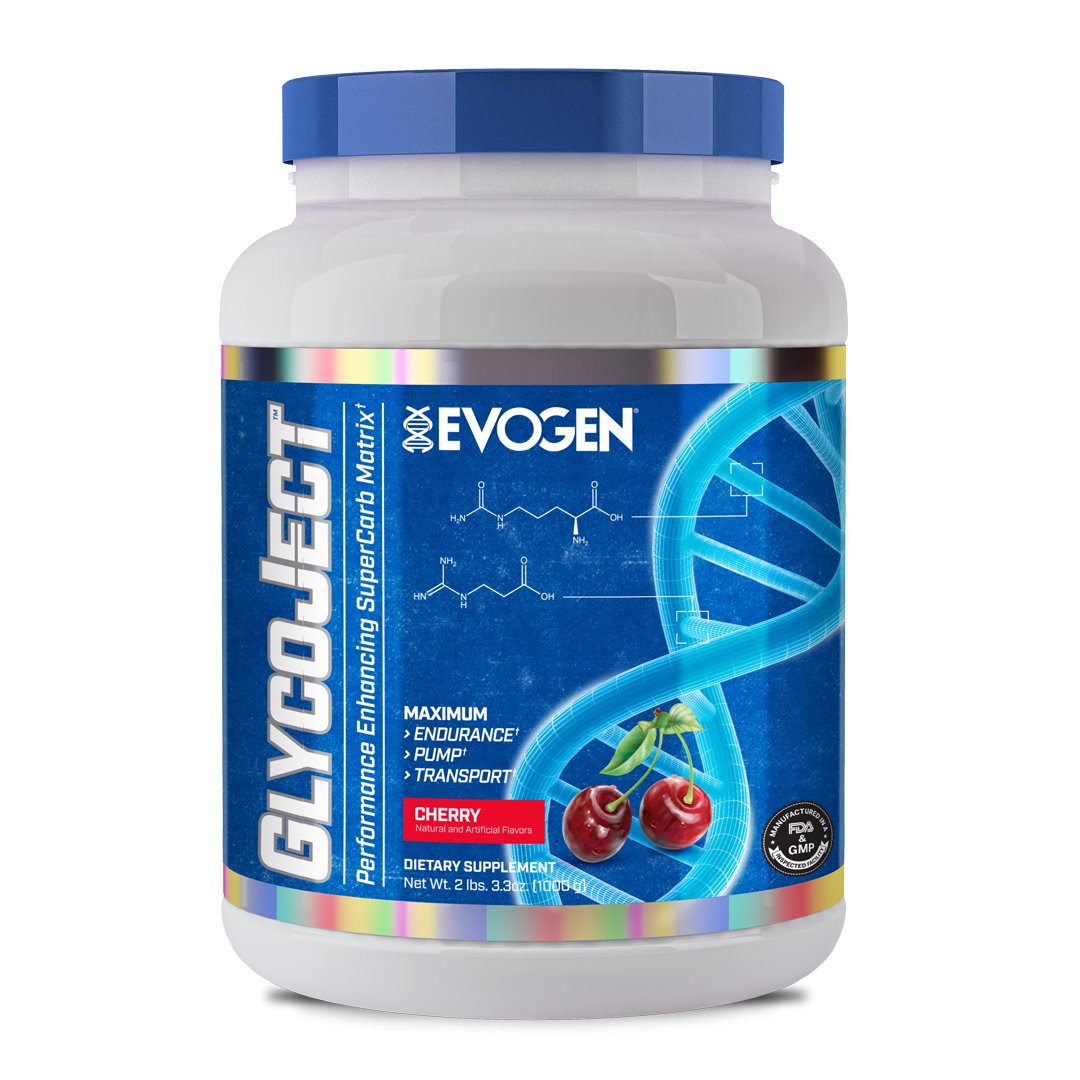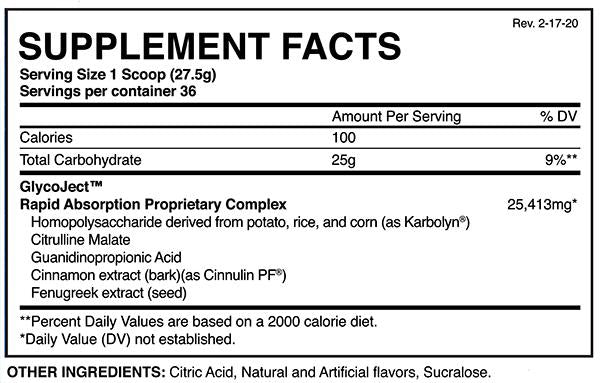 The first time I saw it, there was a price match. The store ensured that we could get the cheapest price and earn points♥️♥️
Total war's muscle building products are so good 😂😂 I tried halo, boomstick, Bravo and Warzone for recovery to enhance muscle synthesis. Gained 7lbs of muscle in one month🤯🤯/products/total-war-1-rated-preworkout
The service is good, the clerk patiently teaches and the delivery speed is very fast!!! Will definitely help again ;)
fast shipping

Our delivery team will deliver the goods to your door as quickly as possible!

Product quality assurance

The products sold on this website are all high-quality overseas purchased products. All products displayed or sold on this website are 100% authentic from the brand owner and this website has the right to display or sell the products. At the same time, all products come from local brand manufacturers in the United States, and their sales qualifications are authorized by the authoritative management agency of American brand manufacturers. This website promises that the quality of all products on sale meets the country of origin or industry quality inspection standards. By cutting out the middleman, we are able to offer great prices, but we never sacrifice the quality of our products!

good service

The service is good, the clerk patiently teaches and the delivery speed is very fast!!! Will definitely help again;

Price match

The first time I saw it, there was a price match. The store ensured that we could get the cheapest price and earn points♥️♥️