Rule 1
BAR1™
好味又高蛋白質既R1 Protein bar, 無需要擔心吸收得太高糖份既朱古力bar. 因為一枝Bar1 只有2g 糖但有成20g 高品質既R1 Protein.

可以幫你解決想食甜品但又唔想肥既問題!

係做gym前食更可以幫你增飽個肚同提升運動表現!
Bar 1 係gluten free, 0 trans-fat及不含人造調味!更用上R1 isolate protein 去制造!呢隻Protein bar更有EAAs 同BCAAs 係入面幫你去加快恢復同增肌。 每一枝Bar1 含有豐富纖維加脆口既質感。
Bar1 既好處:
方便攜帶
20 gram高質蛋白質
脆口口感
只有2g 糖
隨時補充蛋白質
天然BCAAs + EAAs
12-15 g fibre
TANTALIZINGLY CRISP
We could talk about the 20 grams of premium protein from whey isolate, whey hydrolysate, and milk isolate. We might then point out that these same nutritionally complete sources supply naturally occurring EAAs and BCAAs, which are important for muscle recovery. We could also mention that each serving is gluten free, packed with hunger-filling fiber, and contains just 3g of added sugar or fewer. But few would really care about any of this if baR1 Crunch Bars didn't deliver indulgent flavor, satisfying crunch, and on-the-go convenience. Fortunately, baR1 raises every bar from great taste to sensible nutrition.
ZERO Gluten
ZERO Trans Fat
ZERO Gelatin
ZERO Artificial Flavors
ZERO Prep Needed
ZERO Compromises
BAR1™ BETTER INPUTS
TANTALIZINGLY CRISP
Delicious crispy, creamy texture
20g protein from whey & milk
12-15g hunger-filling fiber
Naturally packed with EAAs/BCAAs
5-8g net carbohydrates
0-3g added sugar
5-8 grams net carbs
Go-anywhere convenience
Share
查看完整資訊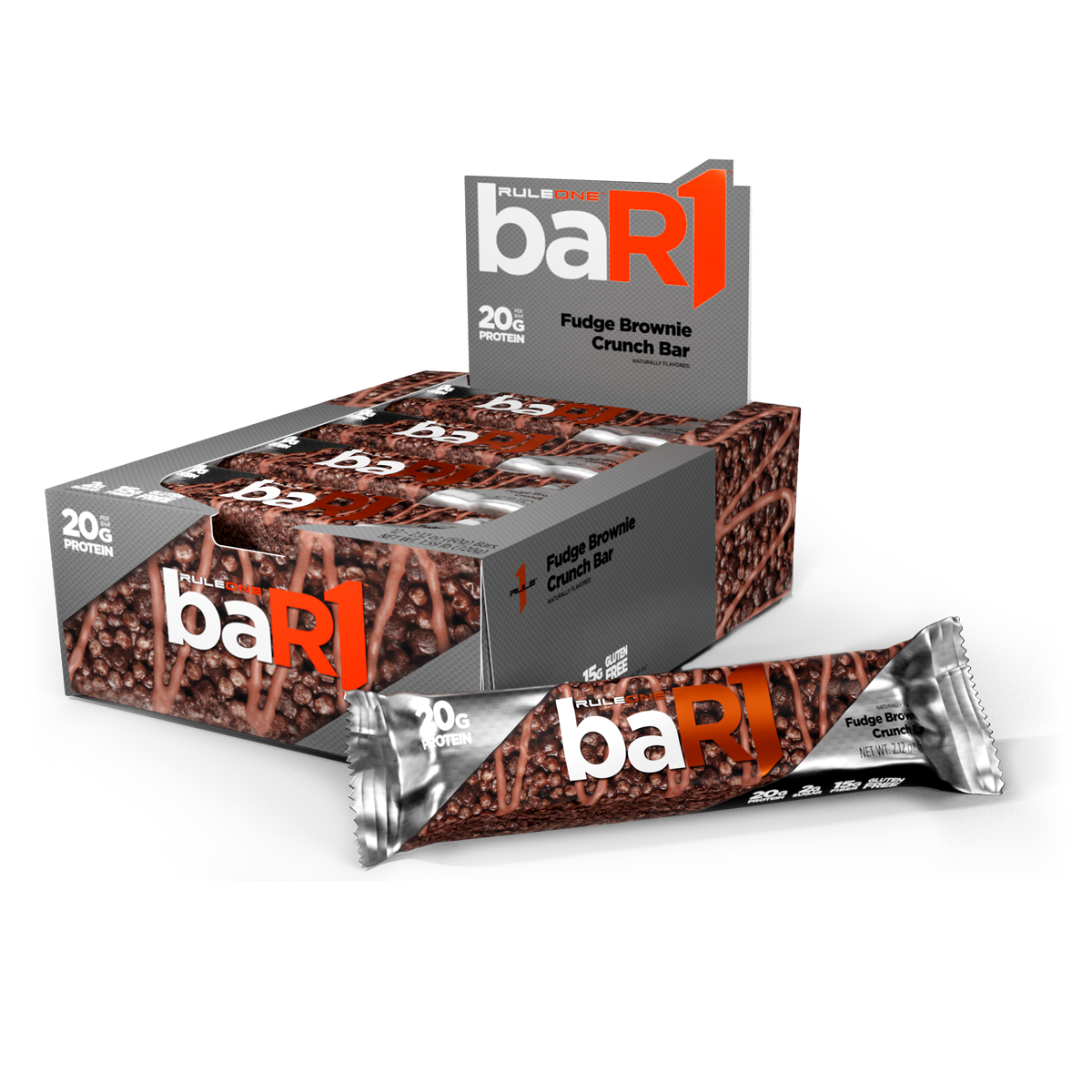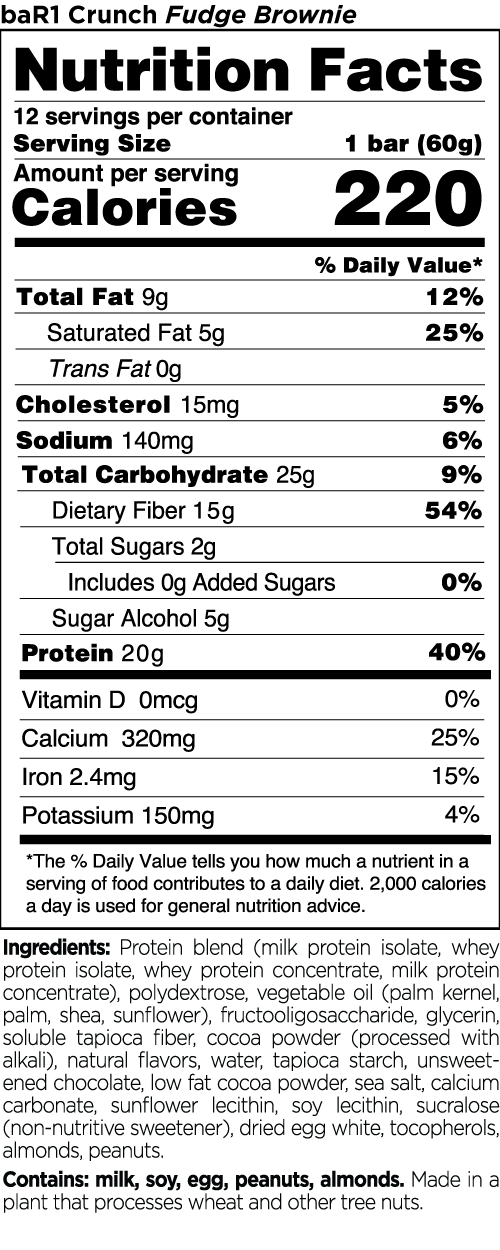 第一見有price match 既鋪頭,確保我地可以得到最平價錢仲有得儲積分♥️♥️
Total war 增肌產品好有料😂😂我試左halo, boomstick,Bravo同Warzone for recovery 同提升肌肉合成。 一個月增左 7lbs 肌肉🤯🤯/products/total-war-1-rated-preworkout
服務好店員耐心教導同埋運送速度好快!!!一定再幫襯;)
商品品質保證

本網站銷售的商品均為優質海外採購商品,本網站展示或銷售的所有商品100%為品牌方正品且本網站有權展示或銷售該商品。同時,所有商品均來自美國本土品牌廠商,銷售資格由美國品牌廠商權威管理機構授權,本網站承諾所有在售商品質量均符合原產地國家或行業質量檢測標準。由於免除了中間商,我們能夠提供十分優惠的價格,但我們從不會犧牲我們的產品品質!

服務好

服務好店員耐心教導同埋運送速度好快!!!一定再幫襯;

Price match

第一見有price match 既鋪頭,確保我地可以得到最平價錢仲有得儲積分♥️♥️