Redcon1
Redcon1 Foxtrot
當隨著年齡同生活習慣關節會有一定既變化,所以FoFoxtrot 可以幫助我⼀地維持健康既關節,軟了骨同跟腱。
Redcon1 Foxtrot 用上混合成份幫你緩和及修復關節,軟骨同跟腱。
當您用 Redcon1 Foxtrot

改善和維持健康的軟骨、肌腱和關節。沒有人喜歡疼痛,尤其是當你在健身房準備開始鍛煉時。呢隻產品會為您的軟組織提供健康。
減少炎症。抗炎成分的組合將有助於減輕疼痛和炎症,保持軟組織健康。
潤滑關節、韌帶和肌腱,這將幫助您在健身房感覺更好,訓練時不會感到疼痛。
在訓練中感覺更好。確保你運動時唔會比疼症影響!
為您的軟組織提供所需的護理,這樣您在健身房時可以表現得更好並且不會感到疼痛。 Foxtrot 採用科學配方,可幫助您保持健康的關節、軟骨和肌腱。
今天嘗試一下,感受一下不同。
如果有屋企人或朋友有關節問題你絕對可以介紹呢隻產品去幫助佢地解決呢個痛苦問題!
用上西醫最主要改善關節,軟骨同跟腱等問題既成份!當講到成份Redcon1 一點都唔吝嗇,因為所有成份都係最高品質及有效!
1500mg Glucosamine HCL -幫助建立健康軟骨同跟腱。
800mg- Chondroitin Sulfate,有助於減輕關節疼痛和炎症。
300mg 生薑 4:1,有助於減輕炎症。
300mg薑黃,是一種天然的抗炎化合物。
250 毫克酸櫻桃 10:1 水果提取物,有助於減少炎症的特定血液標誌物。
259mg 的乳香提取物,是一種有效的抗炎藥。
100 毫克透明質酸,可為關節、韌帶和肌腱補水,讓您在健身房鍛煉時無痛。
Wear and tear on the joints happen as we get older, so giving your body the tools to help to maintain healthy joints, cartilage and tendons are essential. Enter the world of Foxtrot by Redcon1, the combination of ingredients will help to alleviate pain as well as rebuild soft tissues.
Foxtrot by Redcon1 helps to repair soft tissue with the combination of MSN, chondroitin and glucosamine as well as reduce inflammation with the blend of ginger, turmeric, tart cherry and Boswellia.
When you take Foxtrot by Redcon1, you'll:
Improve and maintain healthy cartilage, tendons and joints. No one likes pain, especially when you are at the gym ready to hit your workout. This product will give your soft tissues the lubrication needed for a healthy workout
Reduce inflammation. The combination of anti-inflammatory ingredients will help to alleviate pain and inflammation, keeping the soft tissue healthy.
Lubricate the joints, ligaments and tendons, which will help you feel better at the gym and train with no pain.
Feel better at training. When training with pain, you will struggle to get in the reps needed to finish a successful workout. This supplement will help to alleviate pain so you can train hard and hard each and every time you hit the floor.
Give your soft tissues the care it needs, so you can perform better and feel no pain while at the gym. Foxtrot has been scientifically formulated to help you maintain healthy joints, cartilage and tendons. Try it out today and feel the difference.
Each serving (6 tablets) of Foxtrot by Redcon1 has:
1500mg of Glucosamine HCL, which helps to build more cartilage for healthy soft tissues.
1000mg of MSM, which can help with joint pain and reduce the breakdown of cartilage.
800mg of Chondroitin Sulfate, which will help to reduce pain and inflammation in the joints.
300mg Ginger 4:1, which helps to reduce inflammation.
300mg of Turmeric, which is a natural anti-inflammatory compound.
250mg of Tart Cherry 10:1 Fruit Extract, which helps to decrease specific blood markers of inflammation.
259mg of Boswellia Extract, which is an effective anti-inflammatory.
100mg of Hyaluronic Acid, which will hydrate the joint, ligament and tendon for pain-free performance at the gym.
Share
查看完整資訊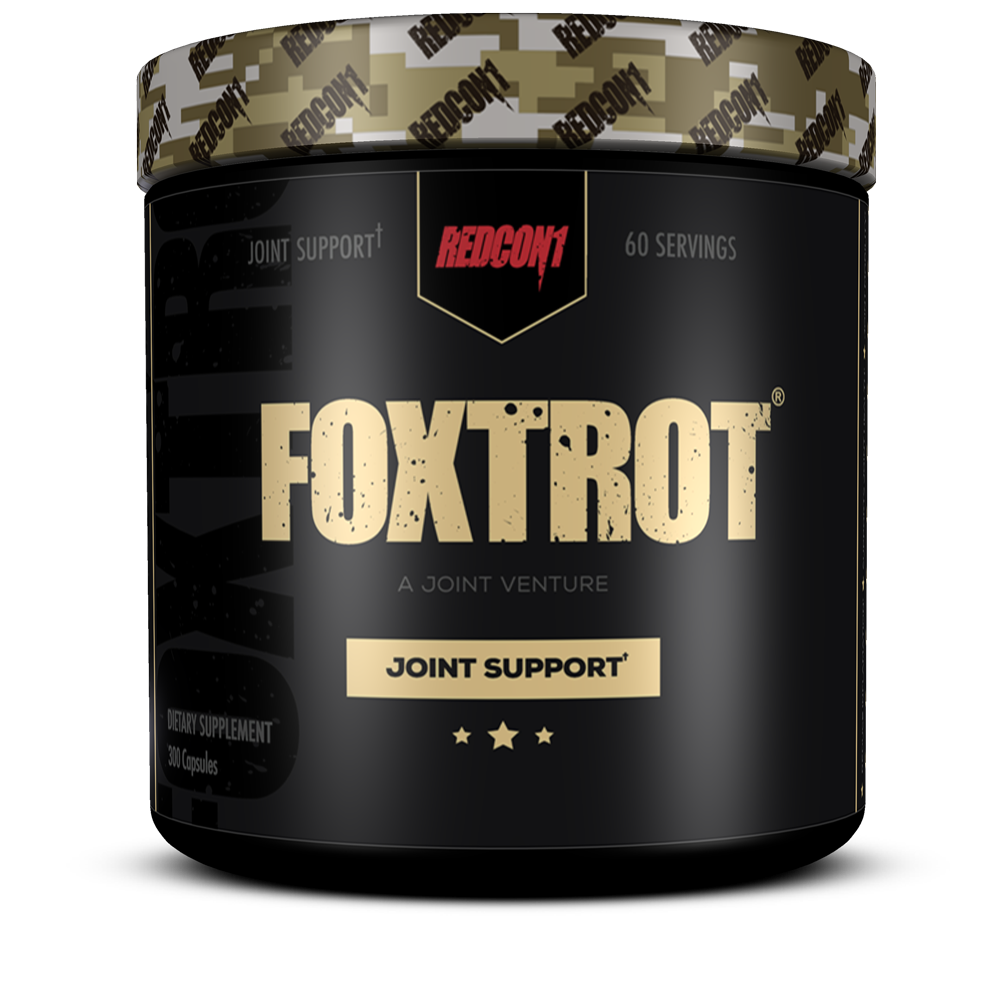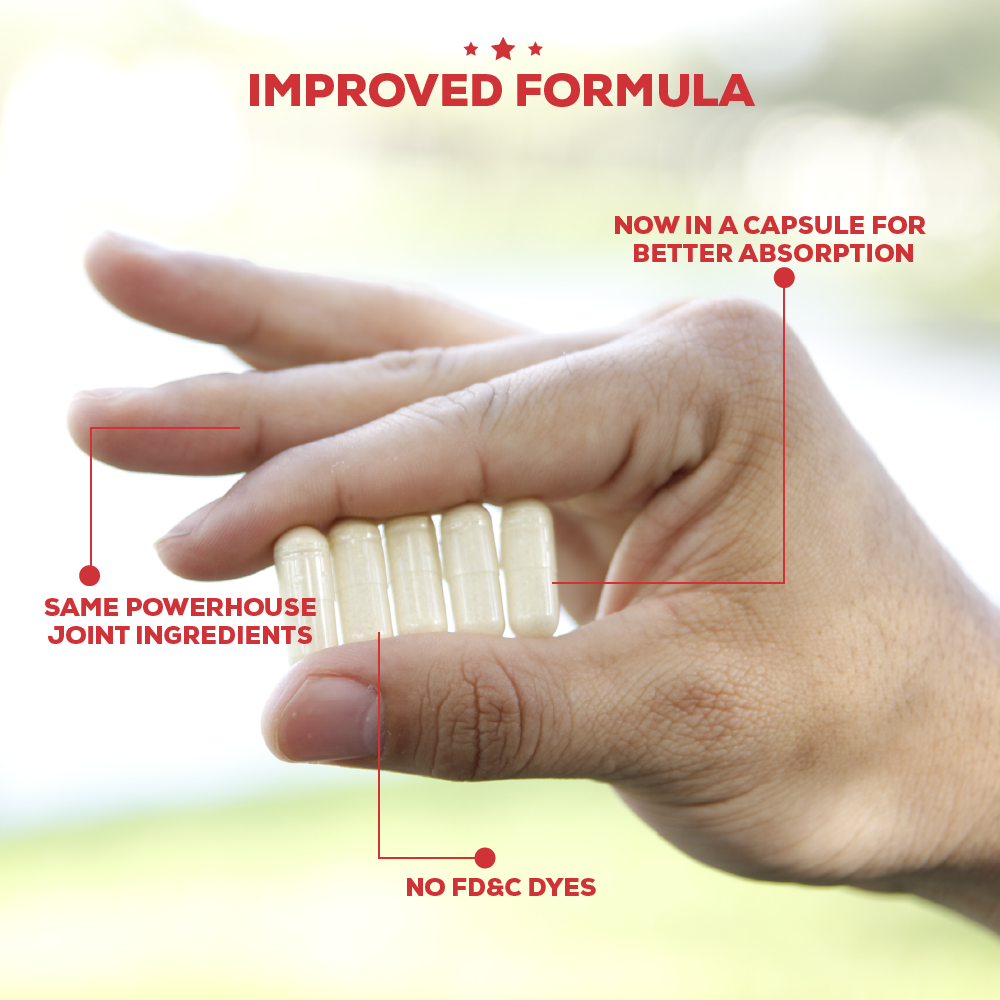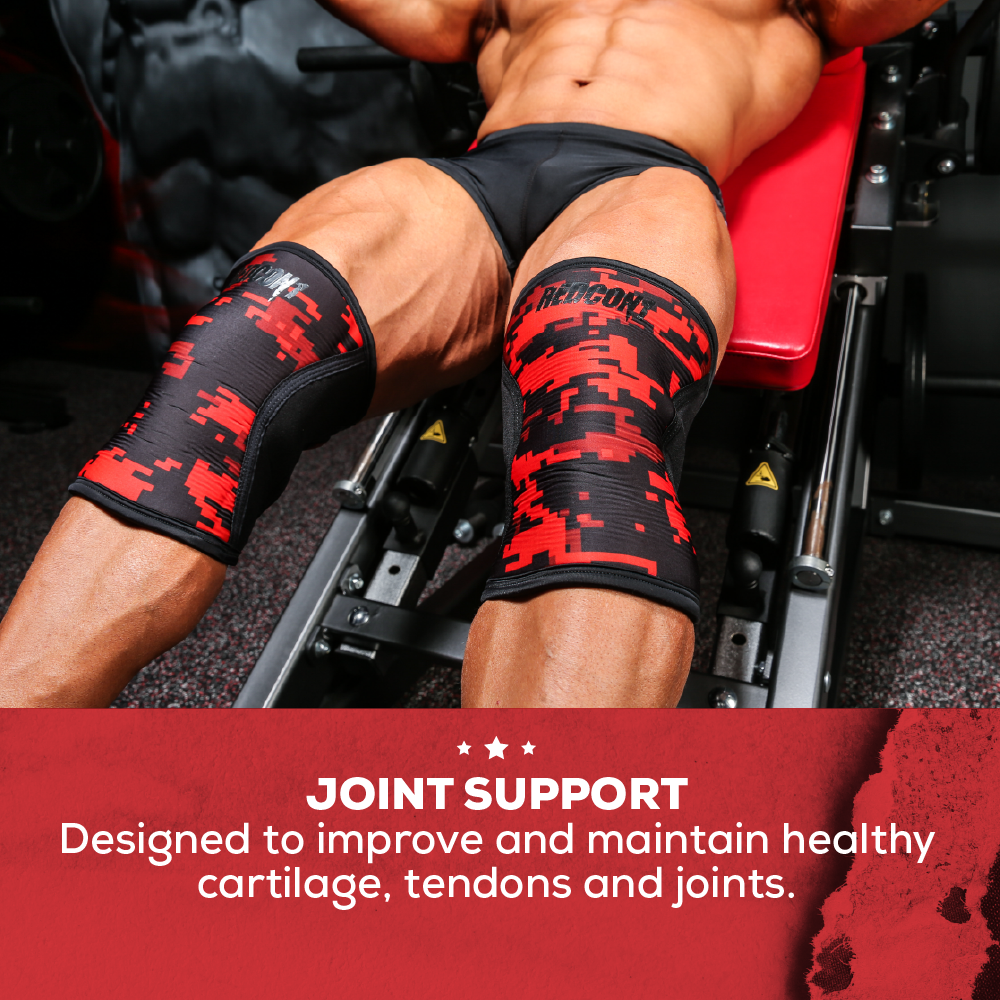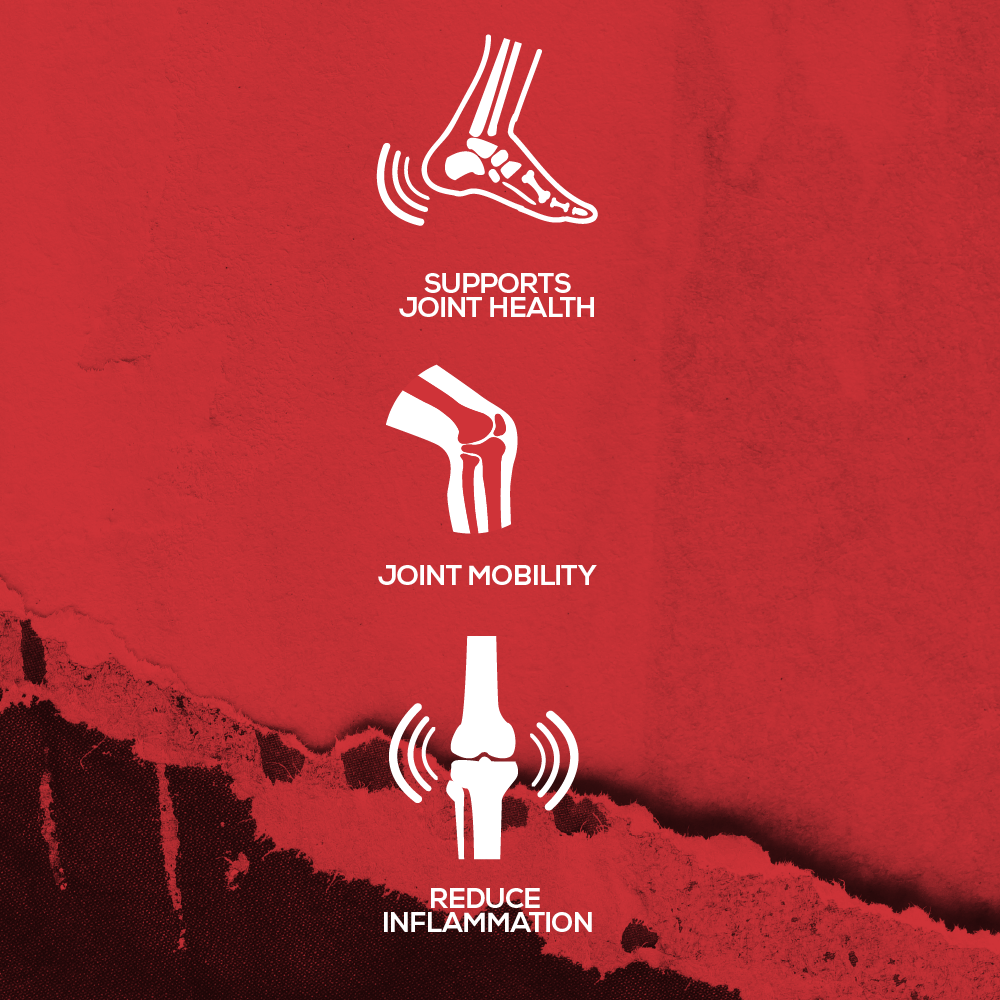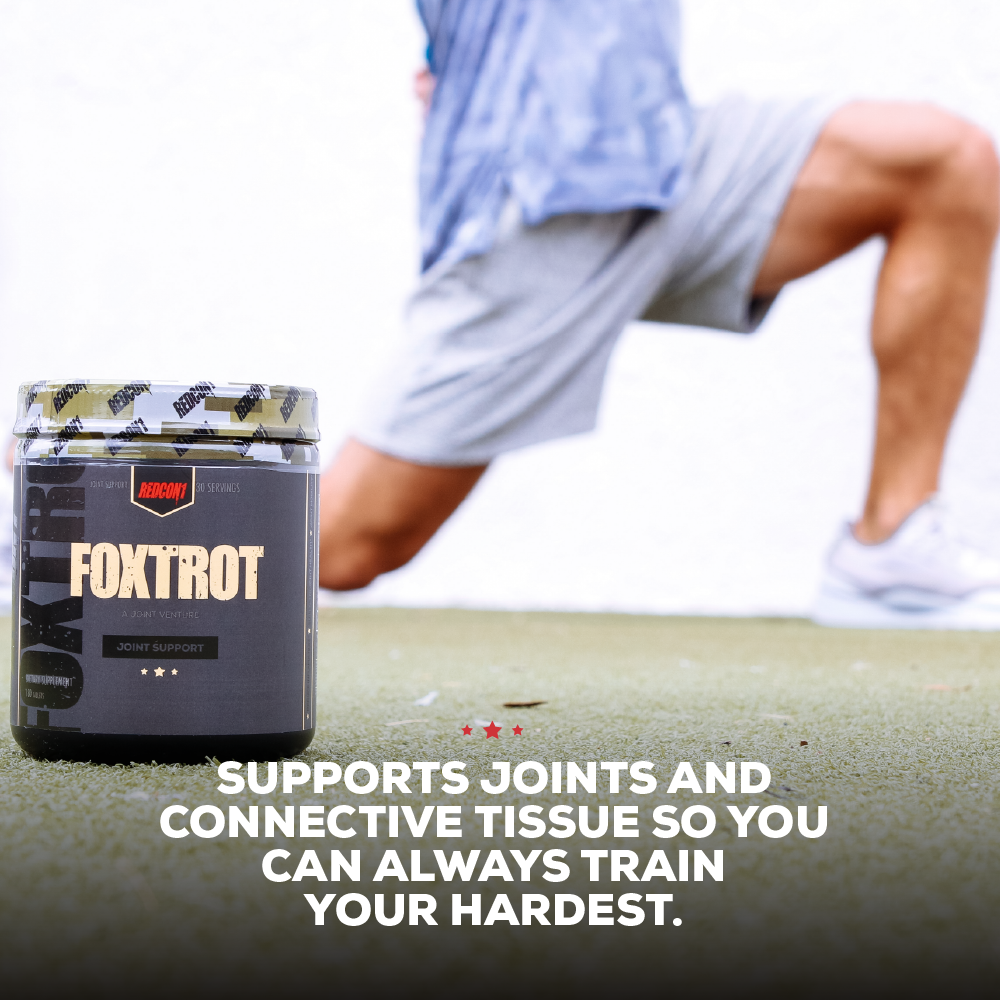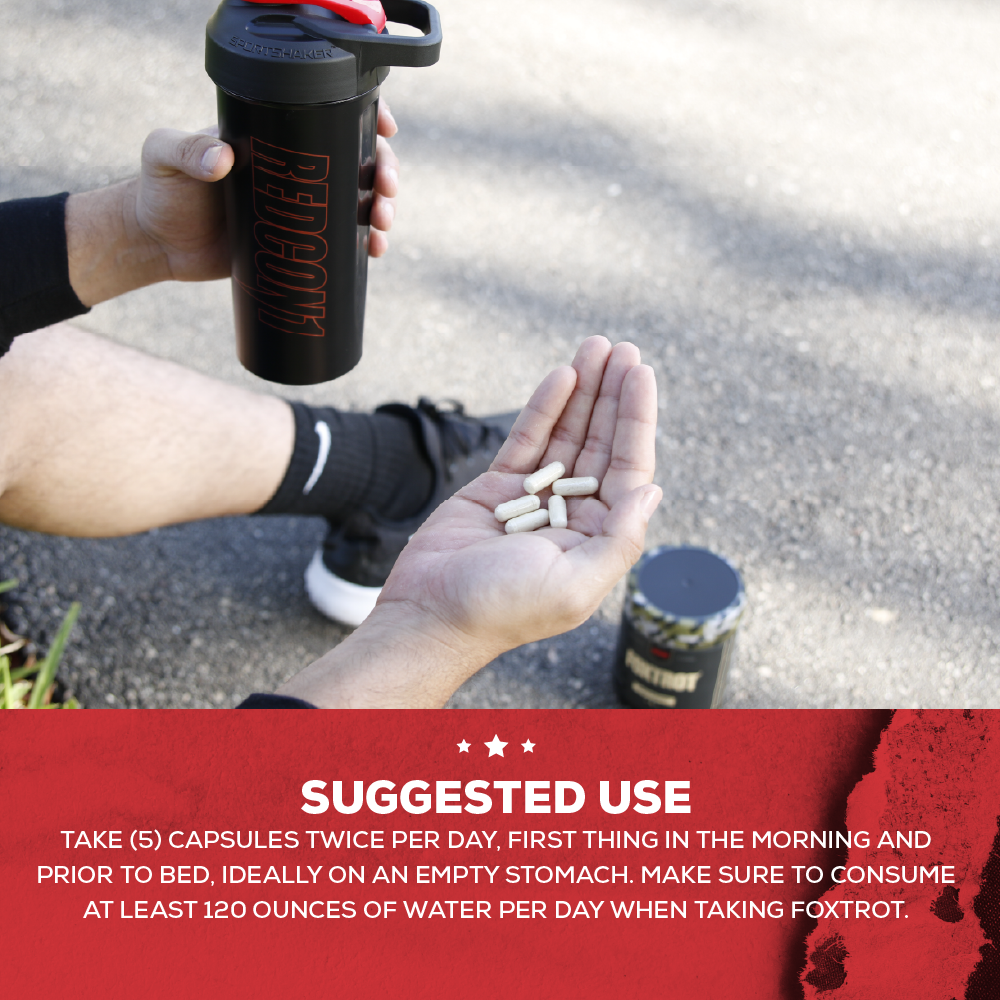 第一見有price match 既鋪頭,確保我地可以得到最平價錢仲有得儲積分♥️♥️
Total war 增肌產品好有料😂😂我試左halo, boomstick,Bravo同Warzone for recovery 同提升肌肉合成。 一個月增左 7lbs 肌肉🤯🤯/products/total-war-1-rated-preworkout
服務好店員耐心教導同埋運送速度好快!!!一定再幫襯;)
商品品質保證

本網站銷售的商品均為優質海外採購商品,本網站展示或銷售的所有商品100%為品牌方正品且本網站有權展示或銷售該商品。同時,所有商品均來自美國本土品牌廠商,銷售資格由美國品牌廠商權威管理機構授權,本網站承諾所有在售商品質量均符合原產地國家或行業質量檢測標準。由於免除了中間商,我們能夠提供十分優惠的價格,但我們從不會犧牲我們的產品品質!

服務好

服務好店員耐心教導同埋運送速度好快!!!一定再幫襯;

Price match

第一見有price match 既鋪頭,確保我地可以得到最平價錢仲有得儲積分♥️♥️