R1 Protein
100% HEAT-STABLE WHEY PROTEIN HYDROLYSATE
第一隻heat stable (受熱)WHEY PROTEIN HYDROLYSATE
RULE 1 protein 又創造另一個feature 係佢地岀名的R1 protein. 另一R1 protein HC係100% 受熱/凍。
你可以用佢黎你既麥皮,Protein bar或任何Protein recipes. 而並不會破壞任何胺基酸!
R1 PROTEIN HC 係用R1 Protein 咁你就知道呢隻產品既質量係信心保證。
25g fast acting protein
12g 人體必須胺基酸
100% heat stable
低脂/ 炭水

0

禁用成份
We've added a HOT new feature to our flagship protein: heat stability. This limited-edition variety is made with pure, fast-acting 100% whey hydrolysate. Specially designed to withstand mixing temperatures ranging from boiling to freezing, this R1 Protein is equally enjoyable served hot or cold. For an extra anytime-energy boost, try the Bold Brew Coffee flavor. Made with real coffee bean extract, each serving provides about 100mg of natural-source caffeine.
ZERO

 Sugars

ZERO

 Creamers

ZERO

 Gluten

ZERO

 Banned Substances

ZERO

 Amino Spiking

ZERO

 Limitations
R1 PROTEIN

 H

C

 

BETTER INPUTS
100% HEAT-STABLE WHEY PROTEIN HYDROLYSATE
100% heat stable
25g fast-acting protein*
Made with pure whey hydrolysate
Tastes great mixed with hot or cold liquids
12g essential amino acids (EAAs)*
Low fat, 3g total carbs*
100mg real coffee caffeine (Bold Brew Coffee flavor only)*
Use in hot cereals or for baking
*Per serving. Amino acids are naturally occurring and approximated.
Share
查看完整資訊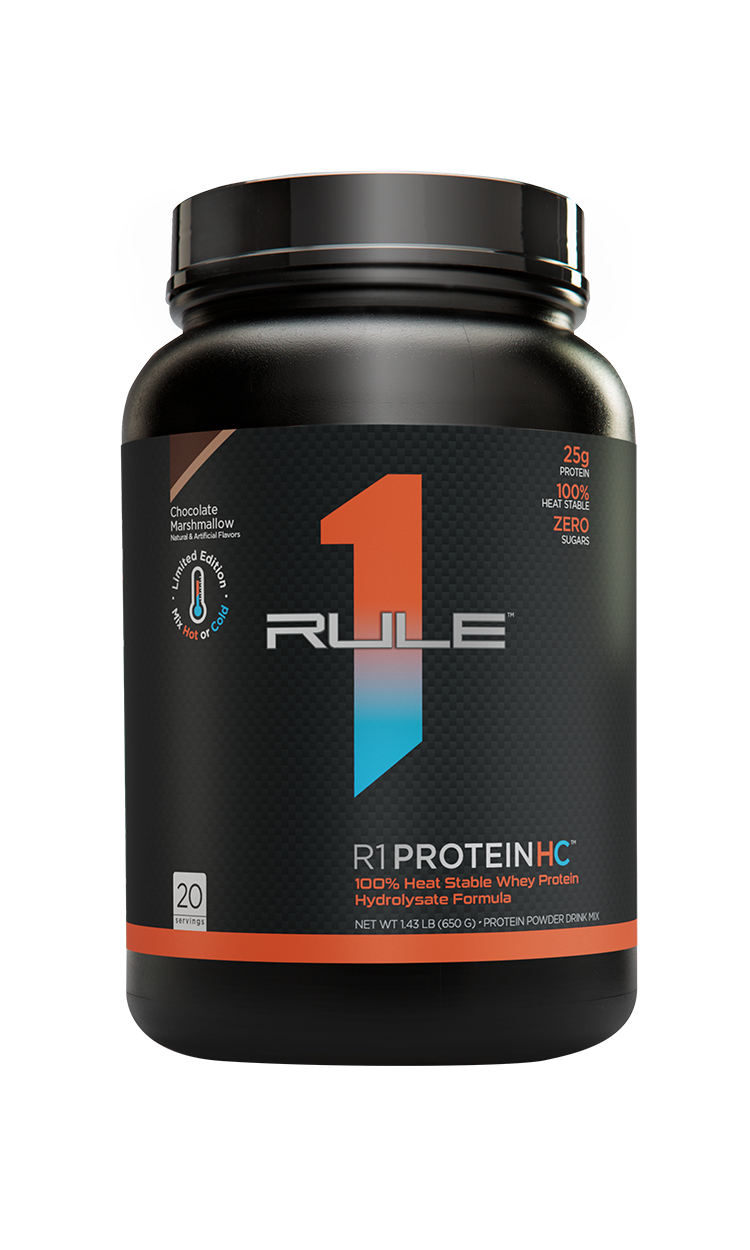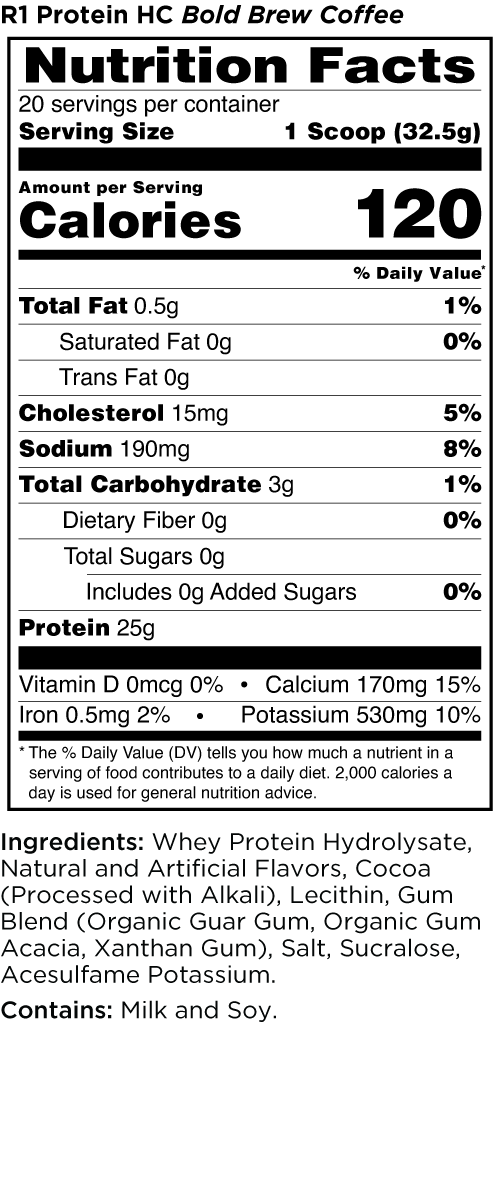 第一見有price match 既鋪頭,確保我地可以得到最平價錢仲有得儲積分♥️♥️
Total war 增肌產品好有料😂😂我試左halo, boomstick,Bravo同Warzone for recovery 同提升肌肉合成。 一個月增左 7lbs 肌肉🤯🤯/products/total-war-1-rated-preworkout
服務好店員耐心教導同埋運送速度好快!!!一定再幫襯;)
商品品質保證

本網站銷售的商品均為優質海外採購商品,本網站展示或銷售的所有商品100%為品牌方正品且本網站有權展示或銷售該商品。同時,所有商品均來自美國本土品牌廠商,銷售資格由美國品牌廠商權威管理機構授權,本網站承諾所有在售商品質量均符合原產地國家或行業質量檢測標準。由於免除了中間商,我們能夠提供十分優惠的價格,但我們從不會犧牲我們的產品品質!

服務好

服務好店員耐心教導同埋運送速度好快!!!一定再幫襯;

Price match

第一見有price match 既鋪頭,確保我地可以得到最平價錢仲有得儲積分♥️♥️